CEO Spotlight: A Conversation with Michel Nadeau on the Genesis of CareSimple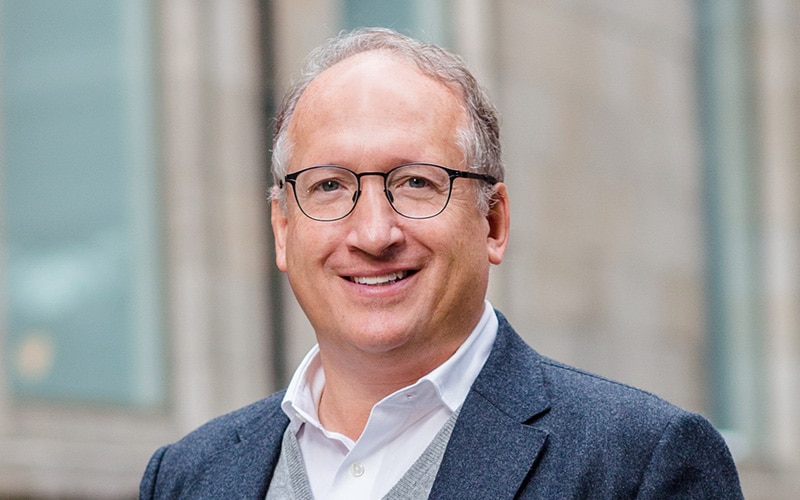 The digital health universe is broad. What sparked your interest in remote patient monitoring (RPM), and how did CareSimple come to be what it is now? 
Years ago, I visited New York-Presbyterian with one of our board member Dr. Alfons Pomp, who was Vice-Chairman of Surgery, to learn about their new EPIC electronic health record (EHR) and how this concept of digitizing patient records would change the future of healthcare. From my point of view, I saw EPIC as a centralized software system that had the potential to support numerous applications for health professionals, but it's content lacked anything that could directly translate to the health literacy of a patient, even when you provided access with an email and password. To me it was like digitizing healthcare for doctors and nurses, but forgetting the patients in the process. What would be Amazon or Uber today if the consumers would have not been digitized?
For context, this was the time of the iPhone® boom and the "Quantified Self", and I was confident that I could use my vast experience in telecommunications and mobile software design to make a big change, putting patients in the driver's seat and empowering them to take control of their own health with connected medical devices they could purchase at their local pharmacy.
Remote patient monitoring (RPM) was a clear avenue to this vision, so I went ahead and started to build an app-based system that connected patients to their doctors for remote care as well as to the medical devices available at CVS and Walgreens and retailers such as Best Buy to take vitals and measurements effortlessly. Not only did this help patients better manage care but it also improved their quality-of-life from the comfort and privacy of their own homes, a total game changer!
The early 2010s, interest in "connected care" was global, with projects in North and South America, Europe and even some in Australia. But nowhere the remote patient monitoring market we know today existed, with reimbursements or capitation models enabling a financial sustainability to all the good will of the early digital health pioneers like us and the visionary physicians we were collaborating with such as Dr. Greg Weidner of Atrium. And back then connected health was complicated… like having to pair Bluetooth with a code, add an ANT+ dongle on an iPhone to enable it to connect to an A&D Medical scale or BP… ok for a bunch of engineers in the lab, or a lot of "Quantified Self" tech-savvy enthusiasts using our health apps, but for elderly patients that was a nightmare experience. 2010 was a time when I had to explain at length to Omron engineers why it made sense for a patient to have its home BP connected with an iPhone. We've come a long way since!
Within just a few years, the company we built had over four million health app downloads and we were pioneering digital healthcare models with some of the largest providers, payers and pharmaceutical companies, all involving the patient at home.
Fast forward over a decade of experiences, Epic, A&D, and Omron all have patient-facing apps, and CareSimple has evolved into the end-to-end virtual care solution that it is today, offering an easy-to-use, secure and scalable way to offer RPM to at-risk patient populations, while at the same time being highly efficient for clinicians which was also very important to us. Currently our solution integrates into over 40 different EHRs, and provides hospitals, hospital systems, and physician groups with software, medical devices, connectivity, logistics and professional services required to improve their population health programs in which RPM and CCM play a big role in delivering outcomes.
Remote patient monitoring is increasingly gaining traction and has become quite a crowded space. What limitations do you see in the market, and what differentiates CareSimple from other RPM offerings?  
The problem I see with many RPM offerings on the market today is that they are still just too complex. Many solutions consist of providing patients with a tablet and a kit of medical peripherals. This leads to an abundance of challenges for organizations around purchasing hubs, provisioning tablets, pairing the peripherals, setting up patients, troubleshooting connectivity problems and hours spent on technical support. And the sheer cost of the tablet and kitting process increases the overall RPM service cost significantly. What's wrong with keeping RPM simple?
These technical/operational complexities that so often go hand-in-hand with RPM are exactly what sets our offering apart. As our name suggests, we're all about removing these challenges, allowing organizations to quickly implement a scalable RPM program that's simple enough for virtually all patients, regardless of their age, medical conditions and ability to use technology. By having lived ourselves through the challenges of complexity, we have brought simplicity at the core of our design principles, for software, medical devices and services to deliver outstanding ease-of-use and clinical value to our customers and their patients.
CareSimple enables nurses and care managers to focus on what truly matters, patient care. We strongly believe that too often, the word "Care" is forgotten in "Virtual Care". "Virtual" is only the means to provide care, not the main objective. And the ideal system makes everything that is part of the word Virtual totally natural, fluid and transparent. That's where "Simple" takes root and creates a lot of value.
Patients are sent cellular-enabled pre-configured 4G/5G devices that work directly out-of-the-box – this means absolutely no app, pairing, WiFi, training or setup required. These devices transmit patient results in near real-time to a clinical web portal and to EHRs such as Epic, AthenaHealth and eClinicalWorks. Our Clinical Web Portal is made from years of shadowing care managers and listening to their needs, optimizing every detail to make them as clinically efficient as humanly possible. With our solution, providers can easily gain a holistic view of their patients' health, improving overall care and preventing costly readmissions.
The simplicity of our platform, from its core to the edges, paired with our team's depth of experience and focus on audited quality and security processes have truly been the keys to our success and our main competitive differentiators.
What are the company's accomplishments to date that you are most proud of? 
To date, our platform has supported more than four million patients worldwide, and we're immensely proud of the work we've done to help them live better, healthier and more independent lives and from their own homes. As digital health pioneers, we've seen the RPM market evolve from a bunch of pilot projects on the healthcare sidelines to becoming a true prescribed treatment for patients with Obesity, Diabetes, Hypertension, Heart Failure, COPD, IBD and other health conditions such as Pregnancy.
Being able to witness the outcomes of RPM programs we support with thousands of patients makes us truly proud of what RPM has become. With the average patient age in our programs around 73 years, we often remind ourselves that each patient is an important elderly in their family and that all these people need the simplicity, security and reliability of CareSimple for their elderly to live a improved quality of life. We're proud to support thousands of these families and our profound experience make us certainly capable to support a lot more in the future.
Over the past year alone, we've announced several strategic partnerships that have provided us a path to expand the reach and patient impact of our RPM offering. These include:
EPIC – HOSPITAL SYSTEM
The MetroHealth System, a nationally recognized public health care system located in Cleveland, Ohio. In this implementation, CareSimple is being used to empower the health system with a Epic-integrated, patient-friendly RPM programs that help improve health outcomes for their Northeast Ohio high-risk senior and chronically ill populations.
eCLINICALWORKS – PHYSICIAN GROUP
Compass Medical, a Massachusetts-based a physician-owned and directed medical organization. Across its six locations, the CareSimple platform has now been integrated into their eClinicalWorks electronic medical record with the goal of enhancing clinical efficiencies in how they approach chronic disease management while also ensuring for patient compliance at the highest level.
PATIENT EDUCATION
Recently we've partnered with Healthwise, a leader in evidence-based health education, technology and services, to combine health education and next-generation RPM to engage patients, reduce costs and help people better manage their care experiences. The mobile health RPM care delivery format provides patients with the ideal scenario for just-in-time education to make it effective over time.
GROUP PURCHASE ORGANIZATIONS
CareSimple is now under contract with some of the top GPOs, making RPM available to over 10,000 hospitals and physician groups in need of a strong partner with the right technology and services to support their new RPM Programs for potentially over 100M patients qualified for RPM.
REMOTE NURSE TRAINING
At the heart of RPM for the patient is the Care Manager on the clinical side, analyzing the patient generated data, providing feedback, guidance and care coordination. So it is very important to select and train nurses to become the perfect "remote nurses" for the virtual care world we're entering into. The skillset required is not only technical but moreover, the interpersonal skills are just as important to make the virtual care encounter feel much less virtual for the patient. And nobody understands this better than Marie Peppers, LPN, with whom we've signed a strategic partnership as the exclusive technology partner for her popular "Chronic Care Manager Course". Over 1,000 "Remote Nurses" yearly are now trained on CareSimple.
What's next on the horizon for CareSimple?
The exciting thing about virtual care is that we've actually hit the point where we can say that the future is now. For years, healthcare was looking at telehealth and RPM as the next big things that could help achieve the triple aim – that is enhancing the patient experience, improving health outcomes, and lowering costs – but more recently, that forecast has transformed into a real-world reality with demonstrable clinical results.
In the past year, humans have faced a lot of challenges especially in terms of the sheer number of lives lost during the pandemic. While there is very little positive that can be said about the past 15 plus months, as an industry I think we can collectively agree that COVID-19 has created a well-needed opportunity for more equal access to healthcare. The FCC COVID-19 Telehealth Program is a great example. If one were to combine funding from the first two rounds, $450M of funds will have been allocated to help underserved communities receive better care, and the vehicle that the FCC has selected to deliver that care is telemedicine.
Over 12 years ago I left the FCC world of telecommunications to focus on the digitization of patient care… to find myself once again today with the FCC now managing telehealth funding! It's one of numerous strong signs of how much technology has evolved to make it so simple, seamless and ubiquitous that it is now ready to support a full convergence of communications and computing into the world of healthcare for millions of patients to benefit from easily accessing digital care.
With patients, providers and payers lining up to integrate telehealth into many of their clinical workflows, naturally a big part of our strategy at CareSimple is to keep doing what we do best, that is, providing the simplest RPM experience available today. We've invested a vast amount of R&D to create a combination of software, devices and logistics that make RPM possible for virtually any patient, senior and disabled alike. Our design and engineering teams are dedicated to continuing improving our product monthly with that mission in mind.
RPM today is still in its very beginning, despite all the years and sweat we've devoted into it. But RPM is getting entrenched into a diverse set of clinical workflows, ready to be prescribed by physicians for their patients. RPM is almost like a form of digital therapeutics providing outcomes without being a medication. As physicians see the evidence of the outcomes and payers experience the cost reduction effects, RPM will quickly cement itself in all sorts of clinical uses, ranging from ambulatory to post-acute up to large scale clinical studies. CareSimple will be there to support it all.
Finally, I can't close this discussion without underlining the dedication of the CareSimple team of professionals and our amazing customers. The providers working with us are not just innovators, they are healthcare leaders, which is something that is apparent to us during every interaction we have with them. We truly value the collaboration and look forward to continuing to work in tandem to make the necessary changes to ensure that remote care prescribed to every patient that needs it.
As Dr. Shah of Compass told me lately, "we're into a transition from Cost-based Pricing to Price-based Costing…" That's a profound shift from fee-for-service towards value-based care that forces providers to lower the healthcare costs of at-risk patient populations. RPM is the perfect service to launch for supporting this shift and CareSimple thrives to be the perfect partner for providers to launch RPM.