A Remote Patient Monitoring Discussion with Marie Peppers, Founder of the Chronic Care Manager Course
CareSimple sits down with Marie Peppers, LPN to discuss her passion for remote patient monitoring (RPM), her dedication to supporting the nurses that she mentors and how our RPM platform brings simplicity and technical training ease to her Chronic Care Manager curriculum.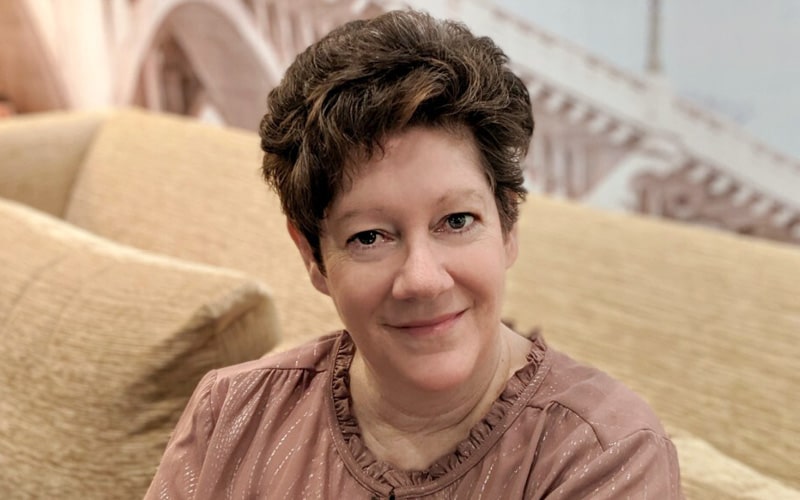 As a licensed practical nurse, what about RPM most excites you in terms of how chronic diseases are managed in the future?
To me, the most exciting thing about RPM is how it now empowers patients to be more involved in the management of their chronic diseases. I really see RPM, chronic care management and telehealth as the way of the future, allowing patients to have a more hands-on approach with their healthcare, and deepening their connection with their healthcare providers.
Engagement is absolutely essential to this process, so by making condition monitoring, tracking and reporting very simple via devices like glucose or blood pressure monitors, patients are now armed with the flexibility to manage their health from anywhere, cutting down on unnecessary in-person provider visits. That's a game changer in terms of how conditions like diabetes and hypertension are treated moving forward. And even better, it's reimbursable by Medicare CPT codes!
Tell us a little about the Chronic Care Manager Course? How did it come to be?
I founded the Chronic Care Manager Course in 2019 in response to what I saw as a major gap in the RPM training landscape. At the time, there was no formal curriculum that addressed the unique practical, clinical and technical requirements of remote monitoring for chronically ill patients and the unique care needs of this population.
With the introduction of this course, my goal was to ensure that there was a standardized way to deliver high quality virtual training to qualified registered nurses, licensed practical nurses, medical assistants, nurse practitioners and social workers who were looking to transition to a remote RPM and chronic care manager position. The curriculum was popular almost overnight and has really taken off since then.
What does the Chronic Care Manager Course encompass? What is involved for the nurses you train?
My course is based on a 50-hour virtual module and is traditionally conducted independently by enrollees over a short time period. During the enrollment period, my team and I personally vet each nurse trainee to ensure that a chronic disease management position is the right fit for them and that using a remote patient monitoring technology platform is appropriate for their skill set.
At the end of the day, high quality education sits at the heart of my course. Trainees must be passionate about their work and share my values when it comes down to simply wanting to provide better care for patients. I am 100% focused on ensuring that my course graduates are properly trained with the necessary technology tools and clinical knowledge that they need to deliver quality remote care.
You recently entered into a strategic partnership with CareSimple. What about our RPM platform did you find particularly attractive, and what made CareSimple an ideal partner for the Chronic Care Manager Course?
Ease and simplicity of a RPM platform was extremely important to me when it came to choosing  a technology partner for my course. We are training the future population of chronic care managers so finding an offering that they could be comfortable using was key, but equally important was how effective it was when actually used in real world care environments, as well as ease-of-use for patients. If it didn't meet this criteria, we risked losing engagement.
On top of this, I wanted to cut out the middleman. Most RPM companies today are providing software as well as clinical services from a team of providers, but this can lead to its own set of challenges such as relatability between patients and providers in different geographies, familiarity with patients and their health history, etc.
As a pure RPM-only platform, CareSimple was an attractive partner for the Chronic Care Manager course as it offered us a complete end-to-end interface which streamlines and simplifies RPM for the care professionals we are training and the patients they will ultimately take care of. It also eliminates the extra layers of services, providing a direct connection between patients and providers and ensuring a higher level of trust between the two, in a familiar culture and language.
What has your nurses' feedback been to date in terms of using the Care Simple RPM platform for their training?
To date, my nurses have found training on the platform unintimidating during their coursework and they're very comfortable using it.
Working with the company over the past few months, I can say with confidence that this generation of clinicians are ready and able to apply their RPM technical knowledge seamlessly from day one post-certification. If anyone is looking to hire a certified chronic care manager nurse, please reach out, I might know a few!
If nurses are interested in your Chronic Manager Course how do they get involved?
I'm happy to help. Please have them reach out to Julie Smith, LPN at [email protected]
Marie Pepper's Chronic Care Manager Course currently trains over 1,000 RPM and chronic care manager nurses annually, a number that continues to escalate year over year.